The Business invitation-letters for migration-risky-countries, the originals on the FMS form(pricing and terms).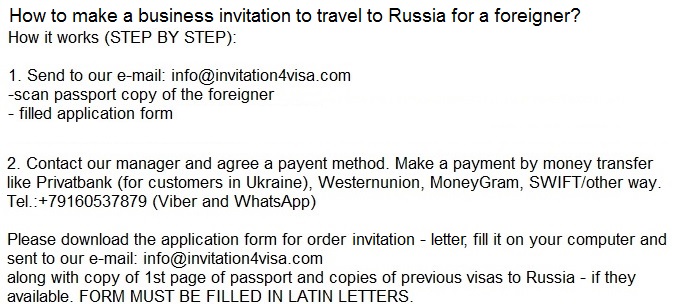 To order the business invitation-letter by invitation4visa, friendly collect our application form!
Find in your country Diplomatic and consular missions of Russia.

Please, kindly read how to send 1st Payment for registration of business iv to Russia?
© If a source is not indicated, a copyright belongs to the site invitation4visa.com, direct link to which is obligatory at copying or use of any its materials