Dear Clients, if you are a citizen of African countries or some countries like Pakistan, Iraq, Afganistan, Bangladesh and some others Our strong recommendation is make registration of Business invitation for You! If you are a student our recomendation is make a Private invitation to Ukraine.
The Business invitation-letter for migration risky countries citizens is highest chance and possibility to get a visa to Ukraine and not to be refused at the Consulate by tourist invitation!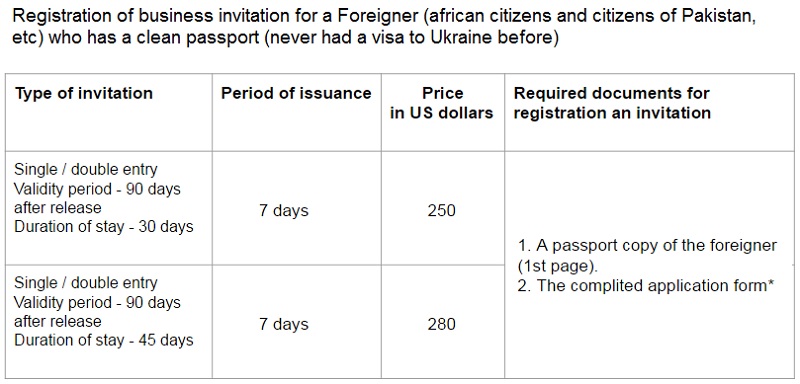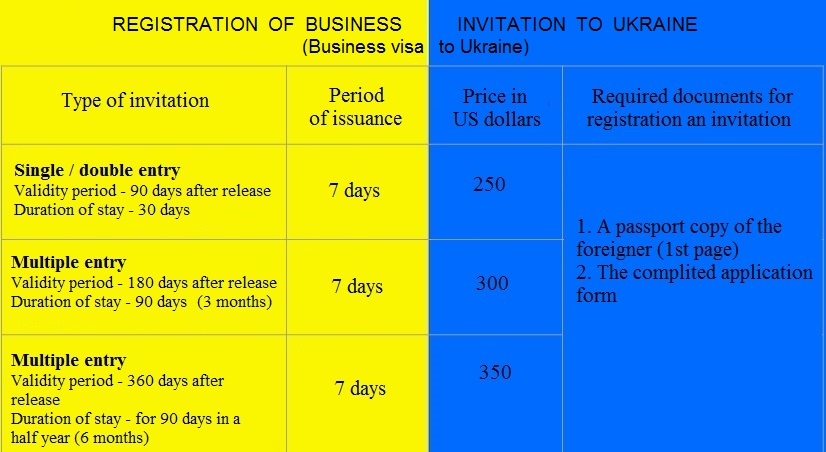 Application form for business invitation here
The actual web-links for You:*
The FEDex courier tarifs (fees) from Ukraine to your country.
**Find Ukrainian Consulate in your country
*** Application form for Business-invitation-Letter.

© If a source is not indicated, a copyright belongs to the site invitation4visa.com, direct link to which is obligatory at copying or use of any its materials