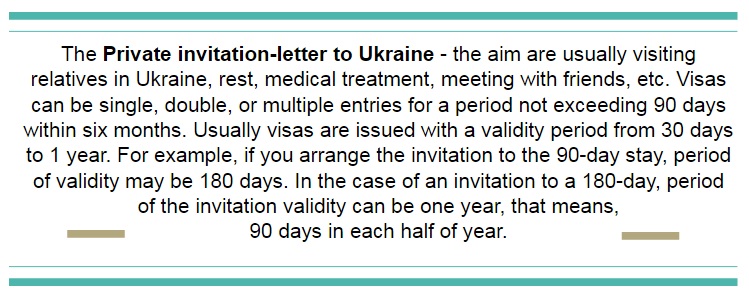 Our dear Guests&Customers, if You are african or citizen of some countries from Middle East as Iraq,Bangladesh,Pakistan, Afganistan and others our Advise to make registration of Private or Business-invitation for You!
If you are a student you should get a private visa by our private invitation, because you can't get a business visa yet, becouse you are a student. Actually, by law you can try to get a tourist or private visa to Ukraine. But If you never been in Ukraine before or never had USA,UK, Shengen zone countries(west europe countries) visas, then it will bereally difficult to get a tourist visa to Ukraine. So, my our advice is make a Private or Business invitation for You.
The Private or Business invitation-letter for migration-risky-countries citizens is highest chance and possibility to get a visa to Ukraine and not to be rejected at the Ukrainian Consulate by tourist invitation!
We are providing the invitation-letters (original and genuine), but only Embassy of Consulate will decide to give you visa or not! We will do everything professionally and perfect from our side, but your job is get a visa at Consulate. Please, understand it.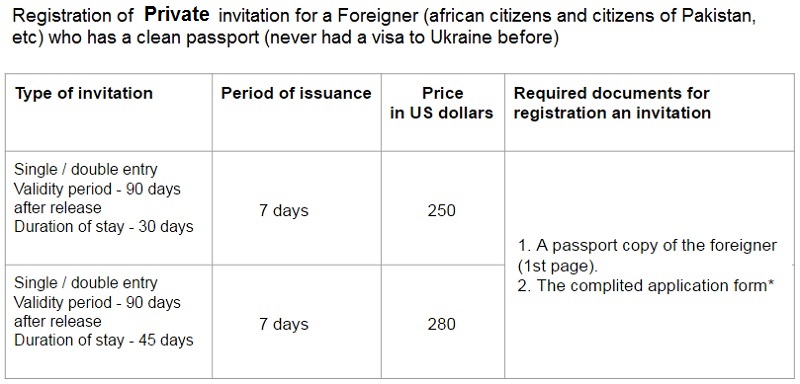 ORDER FORM FOR PRIVATE (GUEST) INVITATION TO UKRAINE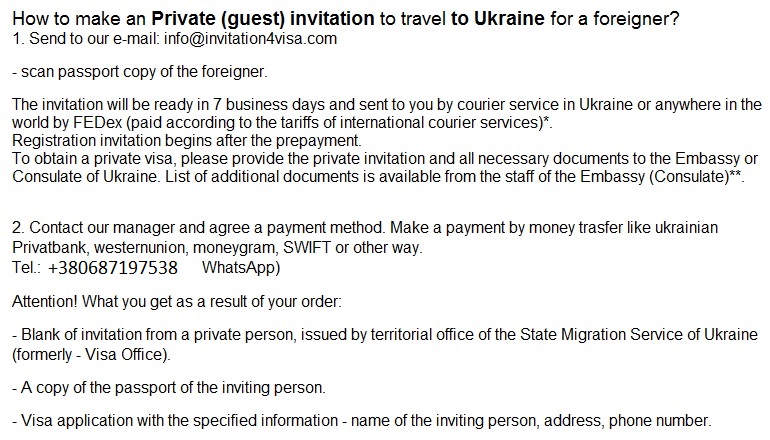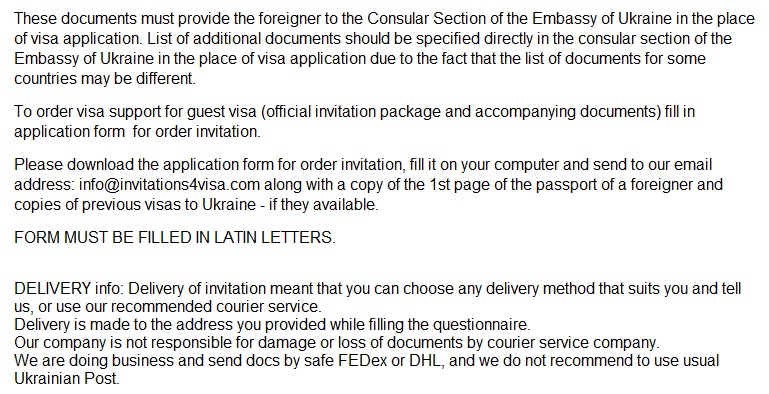 The useful links for customer below:
* The courier tarifs (fees) by FEDex from Kiev (capital of Ukraine) to your country here: http://elin.kiev.ua/index.html
**The address and contacts of the Ukrainian Embassy or Consulate in your country:
https://mfa.gov.ua/en/foreign-diplomatic-institutions-ukraine
© If a source is not indicated, a copyright belongs to the site invitation4visa.com, direct link to which is obligatory at copying or use of any its materials