Obtaining a Business Invitation for business visa to Lithuania for 3 month.
We offer expert assistance in registration a business invitation to Lithuania. Our experienced team will navigate the process, ensuring all necessary documents and requirements are fulfilled promptly and accurately.
Luthinia business invitation for 3 months.
Package of documents :
-Business invitation to Lithuania
-Mediation letter
-Hotel agreement
-Luthinia company obligation letter for arriving guests
Cost by order. No need to pay for courier charges to your country. (Printed scans is enough for Consulate).
Processing time up to 4-7 days.
We need scan copy passport 1st page only and address of living in the country of residence.
--------------------------------------
Luthinian Limited Liability Company (LLC) - represented by the Director, acting on the basis of the Articles of Association, kindly request Lithuanian Consulate to provide all needed assistance with issuing visa to our partner and grant him a business visa to Lithuania.
Aim of visit by business invitation: Our foreign partner plans to come to the Republic of Lithuania as a business guest to get acquainted with all the conditions for investing and developing of real estate and constraction business etc in the Republic of Lithuania/ Candidate's country. Importing of construction equipments from Lithuania to (country of candidate). Signing agreement on possible partnership cooperation for real estate development, perform and do market analysis and get acquainted with the current construction business environment and its participants and as well use this information and knowledge to benefit construction industry in (your country). Also get acquainted with living conditions, expenses, and the mentality of the population in the Republic of Lithuania and this will help foster a stronger business relationship between both countries.
--------------------------------------
Order: +380684768399 whatsapp or https://wa.me/380684768399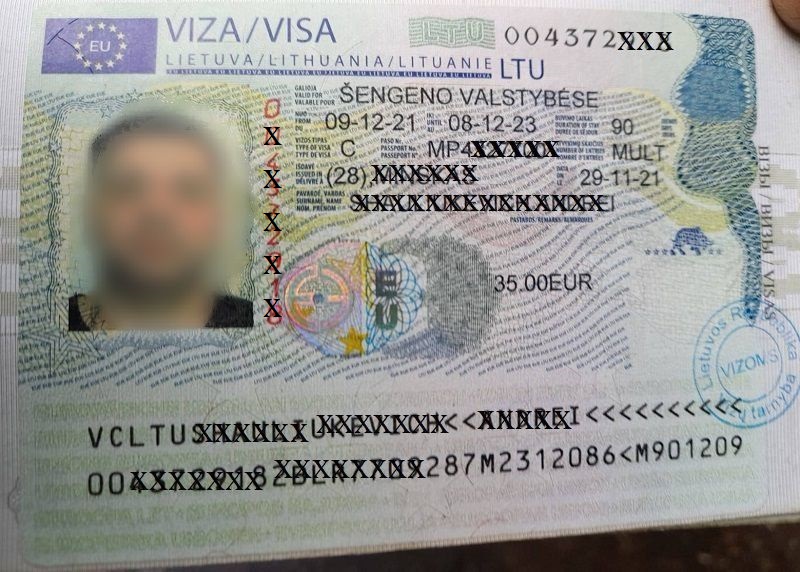 We simplify the invitation process, minimizing bureaucratic hurdles and saving you valuable time and resources. Our streamlined procedures ensure a smooth and efficient experience, allowing you to focus on your core business activities. We invite you to explore the business landscape of Lithuania and seize remarkable opportunities for growth and success. With its strategic location, dynamic economy, and business-friendly environment, Lithuania has emerged as an good destination for entrepreneurs and companies seeking to expand their horizons.
© If a source is not indicated, a copyright belongs to the site invitation4visa.com, direct link to which is obligatory at copying or use of any its materials