In recent years, Poland has emerged as a popular destination for international workers seeking employment opportunities abroad.
The country's robust economy, growing industries, and favorable work environment make it an attractive option for individuals looking to enhance their careers.
Glad to inform you that our services to include assisting professionals and unskilled workers like you in obtaining work permits for Poland.
We have built strong partnerships with Employers in Poland. Leveraging our expertise and extensive network, we can guide you through the intricacies of obtaining a work permit, ensuring a smooth and hassle-free experience.
Our team will work closely with you to understand your specific needs, assess your qualifications, and develop a tailored approach to secure the necessary permits.
Our services include:
1. Assessment and Eligibility: Our experienced consultants will evaluate your qualifications and determine your eligibility for a work permit in Poland. We will consider factors such as your background, skills, and experience, aligning them with the requirements set forth by Polish authorities.
2. Documentation. Our team will review your application to ensure it meets the stringent requirements, minimizing the chances of delays or rejections.
3. Communication and Representation: Throughout the process, we will act as your liaison with Polish immigration authorities, facilitating effective communication and timely updates. Our team will address any queries or concerns that may arise, ensuring a smooth and efficient application process.
4. Post-Arrival Assistance: Once you have successfully obtained your work permit and arrived in Poland, our support does not end there.

We will provide you with comprehensive guidance on settling into your new environment, including accommodation, local registrations, and other essential aspects of starting your professional journey in Poland. We understand the significance of international opportunities in shaping your career trajectory.
-------------------------------------

We can provide working invitation (work permits FOR 1 or 3 YEARS) for work visa D to Poland. Also seasonal short term work permit to Poland from farmer.
Salary from 4800 zlotyh. Courier charges is separate. Possible to get work permit in Electronic view (PDF files and just print it). Processing time up to 45-60 days via .
1 year work permit to Poland is 500 euro = (1st payment is 300 euro).

3 years work permit to Poland is 600 euro = (1st payment is 400 euro).

Seasonal short term work permit to Poland is 300 euro = (1st payment is 150 euro).
Rest balance + courier charges (when invitation is ready and out).
For get start a process we need scan of passport 1st page and 1st payment (advance payment).

Order: +380684768399 whatsapp or https://wa.me/380684768399
-------------------------------------

Our goal is to empower you by opening doors to global employment possibilities, and our expansion into assisting with work permits for Poland is a testament to that commitment.
We invite you to reach out to our team to explore this exciting opportunity further. Our consultants are readily available to discuss your specific requirements, address any concerns, and provide you with detailed insights into the process.
Together, we can embark on a journey that propels your career to new heights in the vibrant and thriving professional landscape of Poland.
Thank you for entrusting to us your career aspirations. We look forward to collaborating with you and helping you navigate the path to securing a work permit in Poland.
Example of work permit packeg for our candidate below: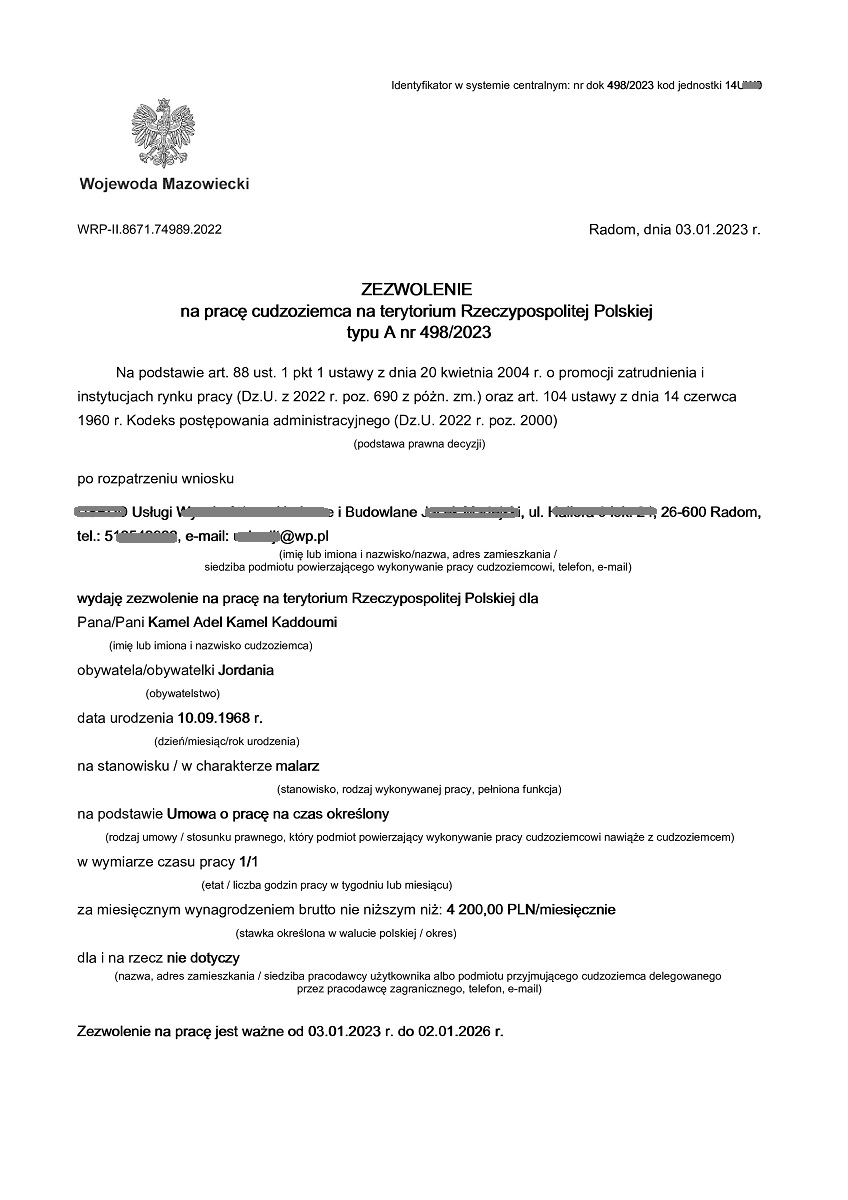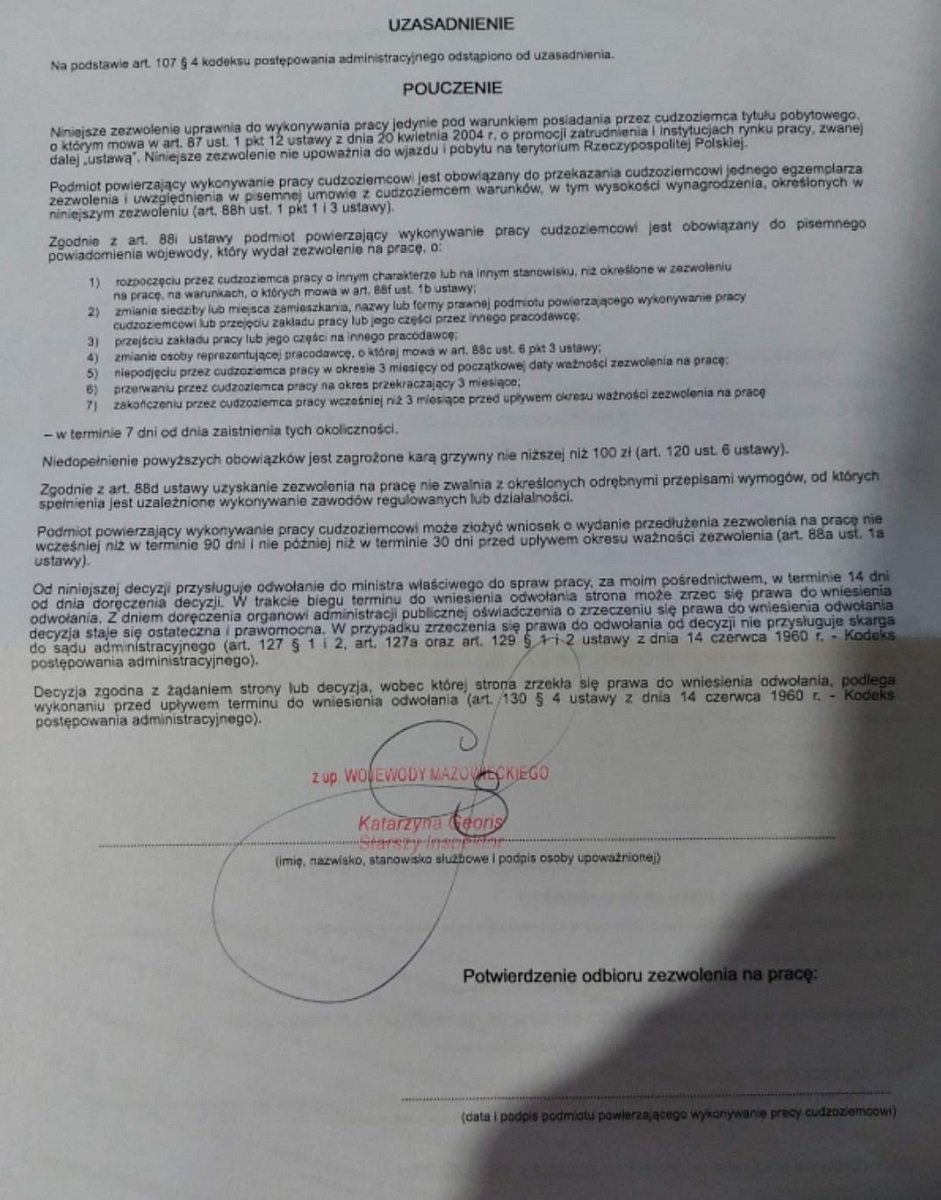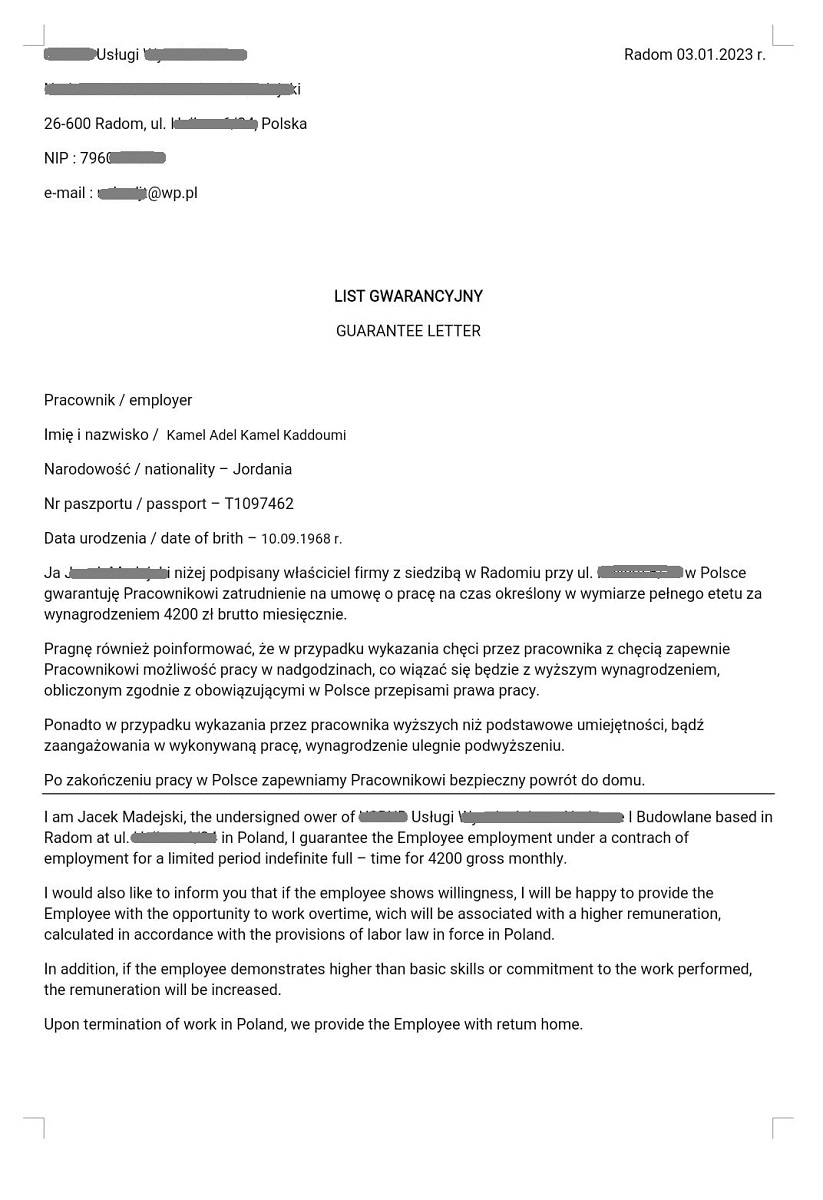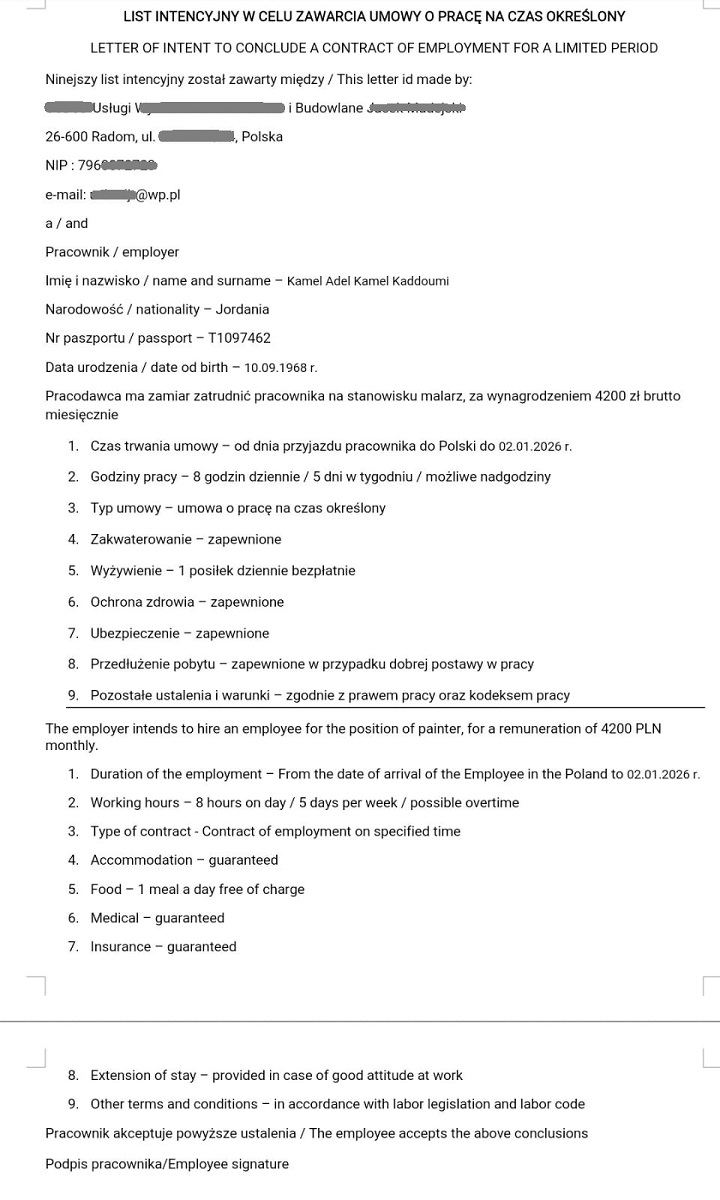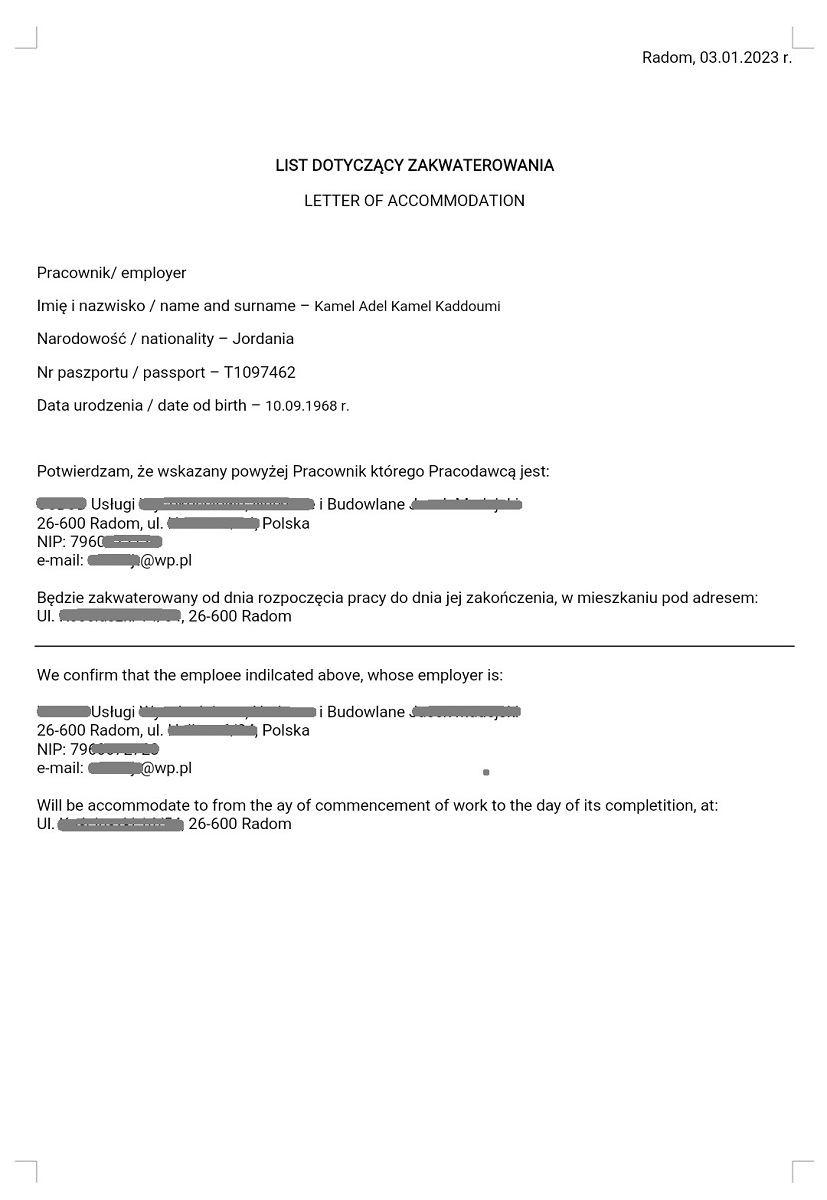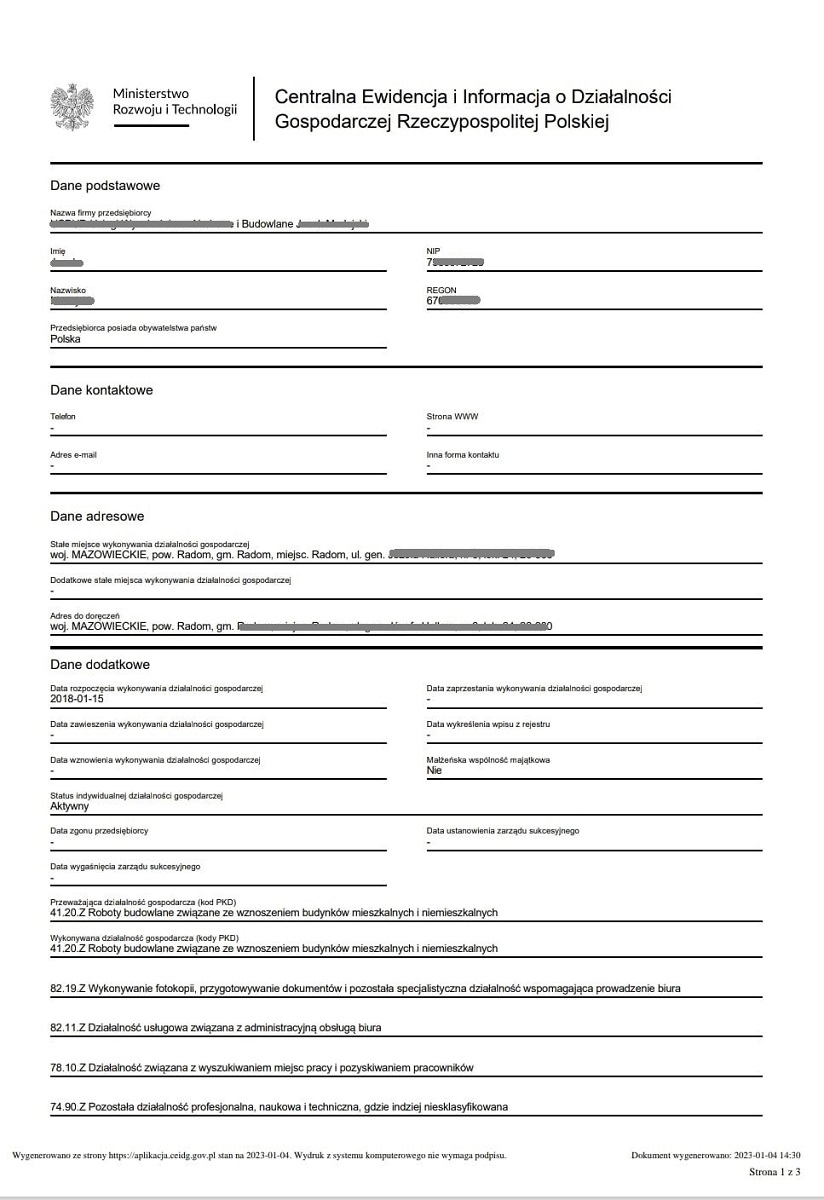 © If a source is not indicated, a copyright belongs to the site invitation4visa.com, direct link to which is obligatory at copying or use of any its materials