Applying for a Moldova transit tourist sticker or (electronic) e-visa 2023.
Republic of Moldova Transit visa is available only for foreigners with Ukrainian valid Ukrainian visa or (ukrainian TRP) Temporary residence permit in Ukraine. The Authorities of Moldova has suspended the issuance of electronic transit visas for people of some african and asian countries (Jan, 2023).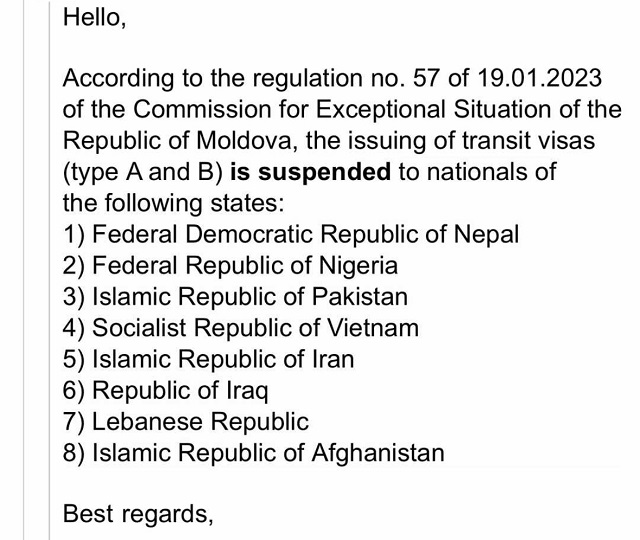 Right now only Moldova sticker transit visa is possible to receive.
We can help to get Moldova single and multiple visa to Moldova for foreigners with TRP or Permament residence in Ukraine or valid Ukrainian visa.
Moldova transit visa is popular for international students who is going to Ukraine for schooling or foreigners with Ukrainian residence.
Total processing time 16-20 days.
Pay attention please: this option only for candidates who want to reach Ukraine!
The sticker visa in passport can be issued at the Moldova Consulate in Kiev, Abu Dhabi, Baku, etc. Depending on the migration situation at the moment and the citizenship of the applicant.

More information:
+380684768399 whatsapp or https://wa.me/380684768399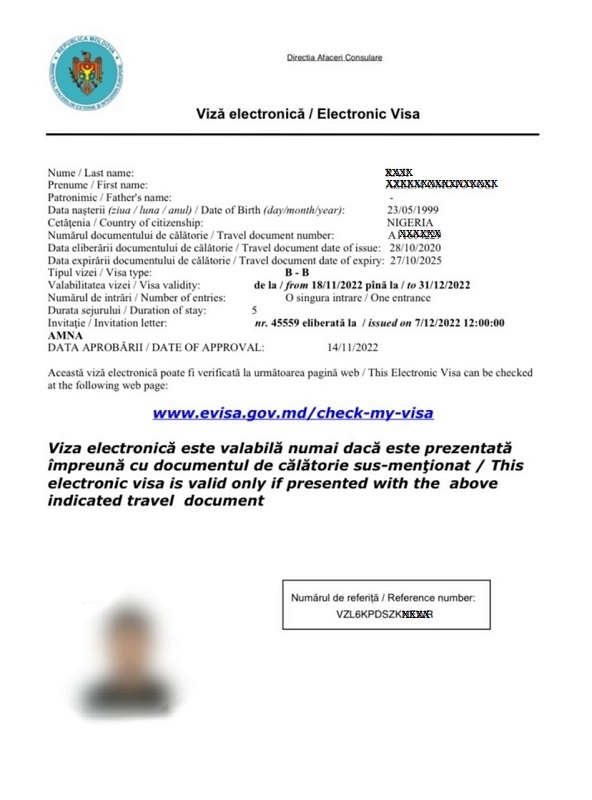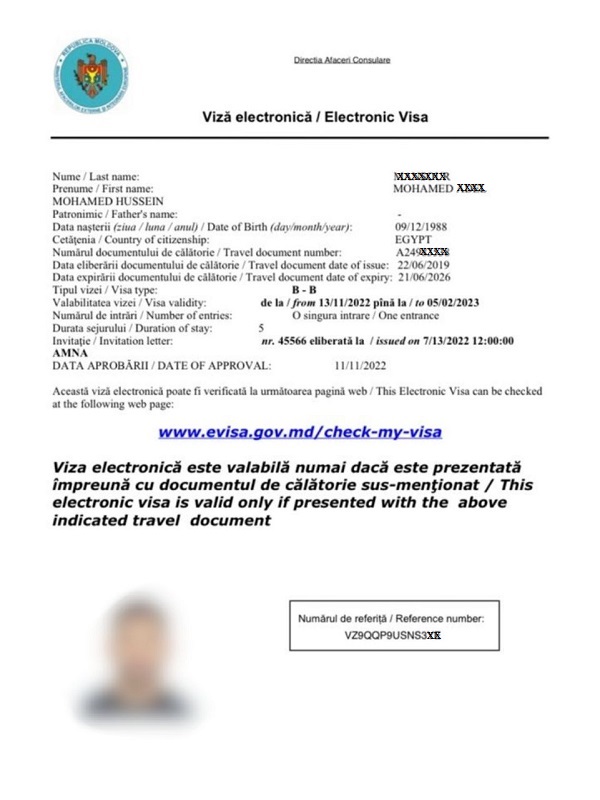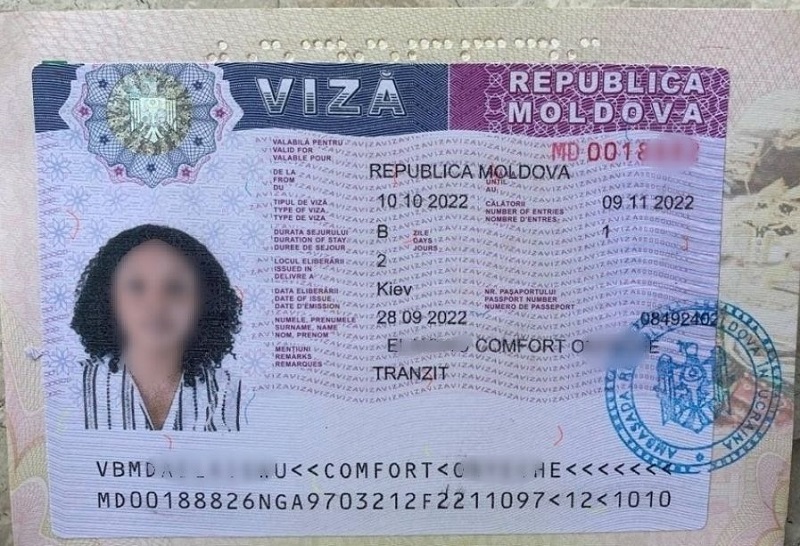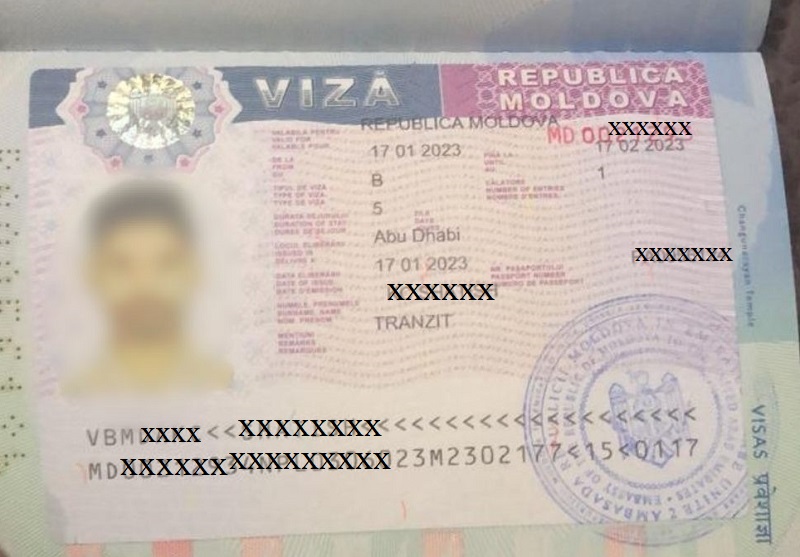 ------------------------------------
Student schools opportunities for all of Asia and African countries:
India - Bangladesh - Nepal - Pakistan - Sri lanka!
There are the following specialties: language course course for beginners ( 1 year ). Then you can make a specialization:
1️⃣International relations
2️⃣ Business and administration
3️⃣Psycho-pedagogy
4️⃣Journalism and Mediaprocesses
5️⃣Law
6️⃣IT -specialist
Acomodation for only 40 euro per month. After reach in Moldova the student will recieve a residence permit for 1 year.
--------------------------------------
Student invitation for student visa to Moldova is 1000 euro.
Processing time up to 45 days. 1st payment is 50%.
Courier services charges is 100 euro.
We need for get start a process:
- scan copy passport 1st page
- face photo on white cover 3.5 x 4.5 cm ditigal
- high or senior school sertificate apostilled in ministry of international affairs (apostilled)
-police clearance certificate (apostilled)
Police clearance certificate will be required on english and notary approved and very freshest bank statement.
Tuition fees for language course is 1000 euro. 500 euro advance and 500 euro payment in Moldova school on reach.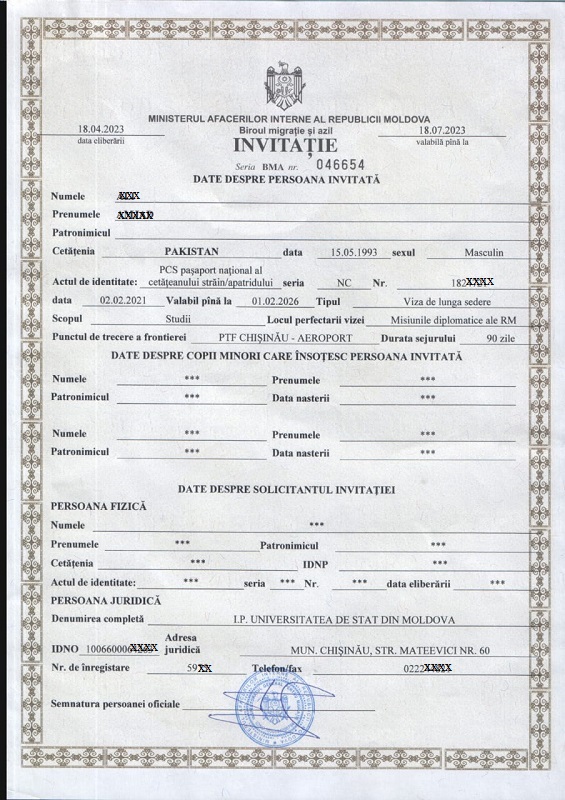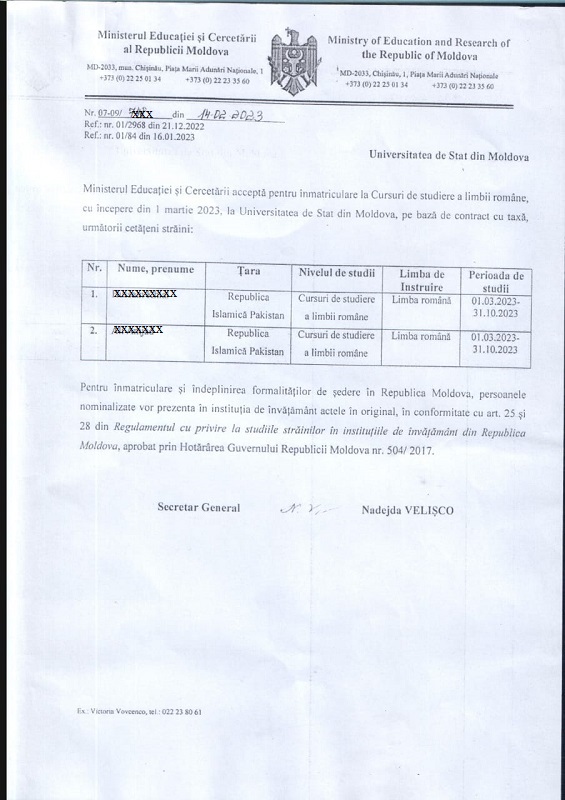 © If a source is not indicated, a copyright belongs to the site invitation4visa.com, direct link to which is obligatory at copying or use of any its materials